All new website and blog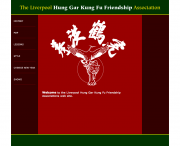 Welcome to the new Liverpool Hung Gar Kung Fu Friendship Association Website. We will be updating it periodically with new image galleries, lesson details, When we will be performing lion dance shows and also using the blog to post up the latest news from the club.
And for posterity a picture of what the old website used to look like.
Published: 19-11-2012
Tags: News -