Chinese New Year 2014 Dragon Dance Training
Would you like to take part in the 2014 Chinese New Year celebrations in Liverpool Chinatown? Learn and perform a traditional dragon dance?
Come to the school for lessons on Sunday 5th / 12th/ 19th of January 11.30 - 1.30pm.
Everyone is welcome, just bring with you good training shoes and wrap up warm as training will be outside.
The Chinese New Year parade will be on Sunday 2nd February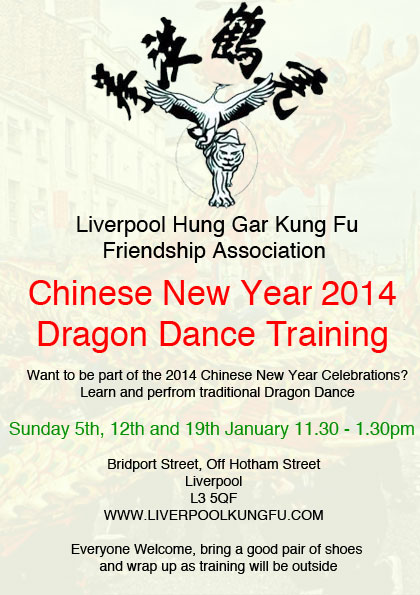 Published: 19-11-2013
Tags: Training -
Tags: Dragon -
Tags: Chinese New Year -
Tags: News -